When I was at school, every single gym class, the teacher would remind everyone to take off their jewelry.
When I was younger, it didn't make much sense. But, as an adult working as a professional sports coach, I can now see the dangers they pose.
The risk of wearing jewelry varies from sport to sport. In gymnastics, it is much more dangerous than tennis, for example.
Imagine doing a gymnastics routine and your earring getting caught on the equipment. It's not a particularly pleasant image.
What about tennis? Are tennis players allowed to wear jewelry?
Tennis players can wear jewelry. Many professionals wear necklaces, chains, earrings, and watches. Most of the top players in the world are sponsored by watch manufacturers.
You are unlikely to see players wearing big-hooped earrings, but smaller ones are not uncommon.
In this article, I will discuss:
The rules for wearing jewelry on the tennis court
If jewelry affects player performance
The most common jewelry worn by players
Whether you can wear watches during a match
If you're big on your bling and want to take it to the court with you, read on!
Are There Any Rules On Wearing Jewelry On Match?
Provided you are not playing at Wimbledon, tennis's jewelry and dress code are pretty relaxed.
At Wimbledon, players must wear white, but the rules do not mention jewelry or color.
Maria Sharapova wore a golden cross when she won Wimbledon in 2004.
If players went over the top with their jewelry, it could lead to some regulations at Wimbledon.
Most other tournaments wouldn't care. But, if you decide to wear big hoopy earrings that get in the way, it is your loss.
German world number 4 Alexander Zverev usually wears a thin golden chain when he plays. He will typically tuck the chain under his t-shirt.
This will stop it from getting in the way during points.
Some on the women's side wear rings when they play. I've never played with a ring myself, so I am unsure how it feels.
Andy Murray famously takes off his wedding ring and puts it around his shoelace when he plays.
There are no regulations when it comes to jewelry on the tennis court. Players will just wear what feels comfortable for them.
Many feel that jewelry makes no difference and will happily wear it while playing. Others will prefer to have as little as possible on them.
There was a phase in which I wouldn't even wear a watch when playing. I found it irritating when I would start to sweat.
Does Jewelry Affect The Performance On The Game?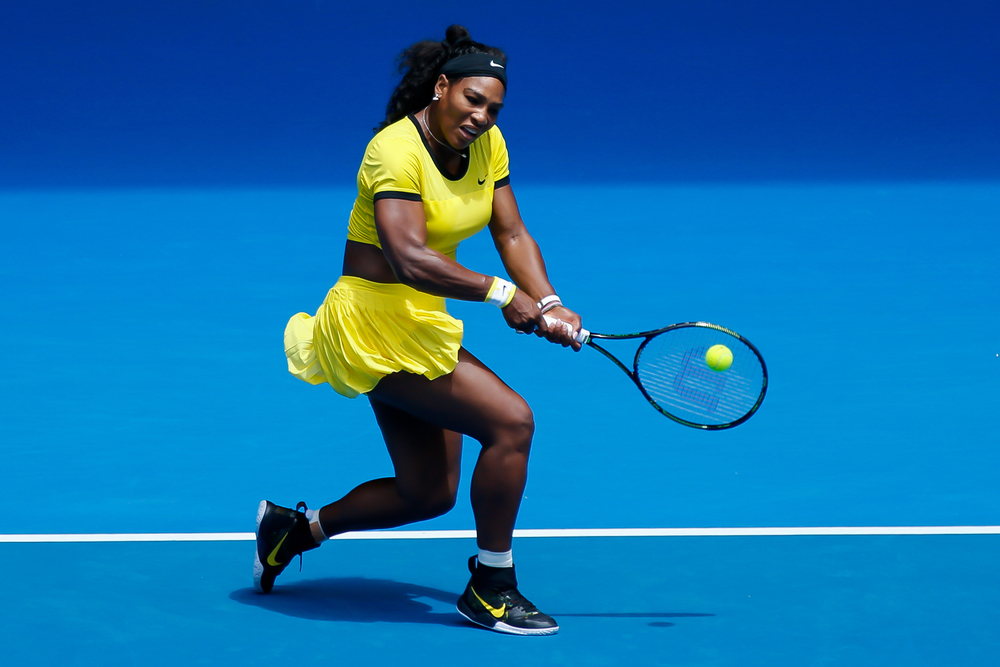 Depending on the jewelry you wear, it can affect your performance. For example, if you have a heavy chain that is weighing down at the neck, it will be a little distracting.
Not to mention irritating if it bounces up while you move.
I do see some people playing with enormous chains. I can't help but think how uncomfortable it must be for them.
If you are wearing a ring, it will feel different as you hold the racket. But, of course, any change will take time to adapt to.
If you have never played with a ring on, you will notice it. Also, you will probably feel that your hand is further from the racket as you grip.
Of course, you could argue that jewelry affects your opponents' performance. Maybe if you wear some large gleaming jewelry, it will distract them from their own game.
Safety is another consideration.
If you wear large earrings and your racket gets caught on them, you could injure yourself. Just imagine following through on a swing, and your strings hook the earring.
As you take the racket back to the center to prepare for the next shot, you tug on your ear.
A similar thing could happen to a long chain or necklace. You're swinging, and your racket strings get stuck to it.
If this does happen, it is unlikely to do as much damage as the racket on the earring.
Also read: Are Tennis and Golf Skirts The Same?
What Is The Most Often Worn Jewelry?
The most common jewelry you will see from the pros are chains and necklaces. But, again, this is because they don't have a huge effect on your game.
As I mentioned with Zverev and his tucked-in chain, it will not get in the way too much.
Most players choose necklaces and chains because they have personal meaning for them. For example, many religious players wear a cross on their necklaces.
This has some personal significance for them.
Necklaces, amongst other jewelry, may also function as a good luck charm.
Superstition also plays a role. For example, some players decide to keep using the same piece of jewelry for all their matches.
Perhaps, they once had a significant result wearing that when they were younger.
It is not often players have contracts that stipulate that they must wear particular earrings.
Before Sharapova retired she had an agreement with Tiffany & Co which required her to wear earrings during the grand slams. The agreement lasted for two years.
Read more: Do Tennis Players Drink Alcohol?
Can You Wear Watches On The Match?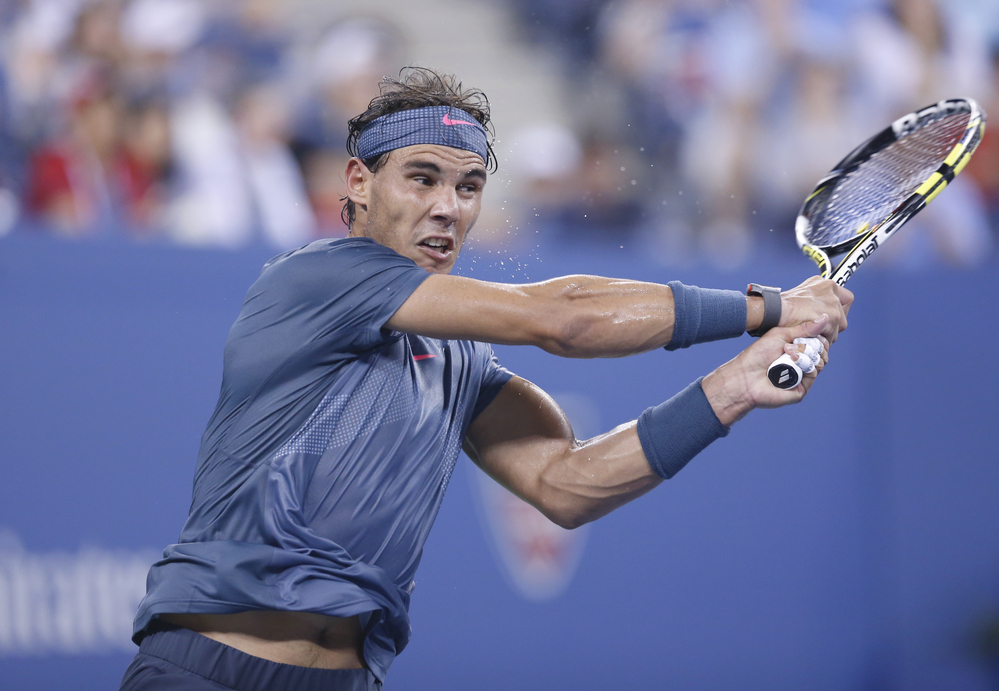 Tennis players are perhaps the most attractive targets for watch companies looking for ambassadors.
Roger Federer and Rolex go together like Rafael Nadal and Rolland Garros. This said, there are no restrictions on watches in tennis. The only exception is smart watches.
Smart watches will have to be in silent mode. This is to ensure the players aren't distracted. On top of this, it stops players from receiving coaching.
Stefanos Tstsipas could be wearing an apple watch while his coach sends him a text message that pops up on his wrist.
If you watch tennis on TV regularly, you will know that many players wear watches when they are in a match. Most players will do so because their sponsorship contract says they must.
You will notice the watch sponsorship in tennis goes typically beyond just the players. Since 1978, Rolex has sponsored the clock at Wimbledon.
Every court will have a Rolex clock and match timer.
I cannot think of a major watch brand that does not sponsor at least one tennis player. Naturally, therefore, watches form an integral part of the sponsorship package for players.
Any restriction on this would affect their income and brand advertising.
Although most players will wear it because of sponsorship, many will wear it just because they like it.
For me, I like wearing my Fitbit just to calculate how many steps I take in a day. But, I wish someone would pay me to wear my Fitbit!
If you work for a watch company and fancy sponsoring us, get in touch! 🙂
Also read: Can Tennis Players Have Tattoos?
Final Words
For most players, jewelry is not the most pressing issue. Nonetheless, if you like wearing jewelry, it is nice to know that you can bring it on the court with you.
What do you think? Do you like wearing jewelry on the court?
Perhaps it is just unnecessary clutter to carry.
If I was getting the cash the pros get, I would be only too happy to wear a watch while playing.