Almost every professional ATP/WTA player has at least one coach. You will see them following them around the world as they compete, sitting in the box supporting them.
Novak Djokovic and Barbora Krejcikova won the 2021 French Open. With their victories, they took home €1,400,000.
Surely, with such a huge win, the coaches must take a cut. Are tennis coaches paid a per percentage of tournament winnings?
Most coaches on the ATP/WTA tour will have a basic salary. There will normally be a clause within their contract that allows them a cut of the player's prize money. Some pro circuit coaches will be paid only in the percentage of winnings.
It may seem high risk only being paid on commission. But imagine if you were Djokovic's coach and you had just taken 10% of €1,400,000. I wouldn't be complaining at a €140,000 payout.
There is no industry standard. Coaches are paid based on the agreement they have with their players.
In this article I will be discussing:
The earning potentials for a tennis coach
The percentage of prize money coaches receive
Other benefits and perks coaches get
If tennis coaches get travel expenses paid
If you'd like to learn more about tennis coaches' pay, read on!
How Much Can A Tennis Coach Earn?
There is no clear-cut data on how much coaches on the pro tour earn. This is because everything is dependent on the agreement between coach and player. It is also reliant on the coach disclosing their earnings.
Some countries like Norway display the tax payments of their residents on a public list. This can be a way of finding out the earnings of a coach if they don't disclose it personally.
The average base salary for a tennis coach on the ATP/WTA tour is between $50,000-$200,000. This salary will then increase from commissions if the player collects more prize money.
Some lower-level players who compete on the challenger/ ITF tour do not earn as much. Therefore, it can be difficult for them to fund a full-time coach. In some cases, the money they receive from sponsors will be used to pay the coach's base salary.
There are many other jobs for coaches than just coaching professionals.
You could be a club coach who works with a range of abilities and ages in one place. A performance coach is working with a variety of competitive players.
You could be a club manager or head coach, leading a team of junior coaches and running a venue.
Except for (elite) performance coaches, these jobs will not be working with players earning prize money. Therefore, they will not earn a bonus that way.
It usually is only at the international level that a performance coach will receive a cut of the prize money.
Glassdoor reports the average salary of coaches in the US to be $52,969 per year.
Even though performance coaches work with higher-level players, they usually earn the same as a standard club coach. The pay is based normally on qualification and years of work.
In countries with an established tennis education program, coaches will focus on either performance or club.
The performance coach is not viewed as superior to a club coach but just specializing in a different area.
It can be summarised like this. Performance coaches focus on those at the top, and club coaches focus on the broad base. This can cover everything from new beginners to competition players.
LTA stands for Lawn Tennis Association, the governing body of tennis in the United Kingdom. When a coach takes their level 4 course, they will choose to focus on performance or club.
A typical pay system used in the UK could be the following.
| Qualification | Hourly rate |
| --- | --- |
| LTA Level 1 | £6.50 |
| LTA Level 2 | £12.00 |
| LTA Level 3 | £20.00 |
| LTA Level 4 Performance/ Club | £27.50 |
| LTA Level 5 Performance/ Club | £35.00 |
This is just an example and a generalised one, but it shows how performance and club coaches are treated the same.
Are Tennis Coaches Paid Hourly?
The most common payment system for coaches on the pro tour is base salary, plus commission on the player's winnings.
I've never come across a professional coach being paid an hourly rate to work with a player full time.
The exception is if a player is having a one-off session with a coach.
Patrick Mouratoglu is one of the most renowned coaches in the world. Yet, there are only 3 players he works personally with regularly.
But many trains at his academy. So the players who train with him on a one-off basis will probably pay per hour.
For coaches not on the pro circuit, it is much more common to be paid per hour.
In the UK the most common form of payment is hourly based, and self-employed. In Scandinavia it is more likely you will be contracted by the club to a fixed set of hours.
What Percentage Of Prize Money Coaches Get?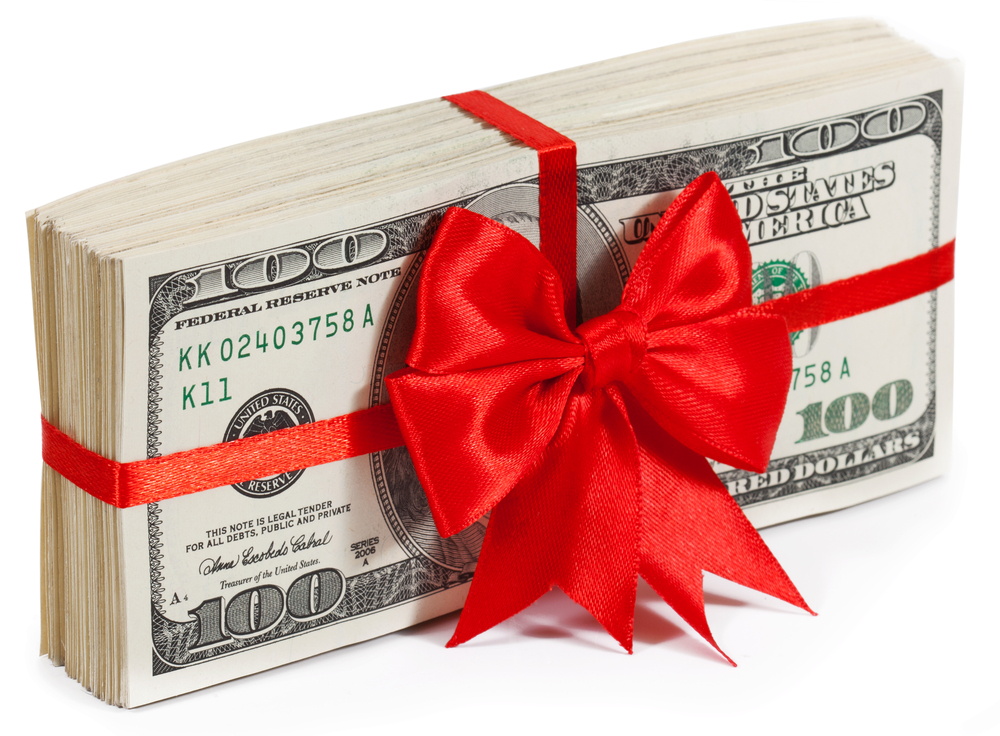 The standard percentage on the pro tour is 5-15% of prize money. So if a coach receives 15% on top of a base salary, this can be a sizable chunk of the player's income.
In 2020, Novak Djokovic received $6,511,233 in prize money. If his coach receives as little as 5%, this equates to a payout of over $325,000.
If his coach received 15%, the annual pay would be almost $1,000,000.
This is a lot of money, but Djokovic is at the top of the game.
For the 2021 Salzburg Open, the prize money for the winner was just €18,290.
Salzburg is an ATP challenger tournament, which is only one tier down from the world tour. 10% of this would give the coach €1829.
This would not leave much after all expenses are considered.
What Other Bonuses Do Tennis Coaches Get?
There are also other ways for coaches to earn bonuses. For example, some coaches will be paid a ranking bonus.
At the start of the season, the player could agree to pay the coach a bonus if he reaches a certain rank.
As most coaches don't say how much they earn, it is almost impossible for us to know exactly how much they earned.
For this example, I will use the top 3 and bottom 3 men's players in the top 100 and assume their coach took a 10% cut their prize money.
Rankings are based on the week of 28.06.2021.
| Player | 2020 Prize Money | Estimated Coach Bonus |
| --- | --- | --- |
| Novak Djokovic #1 | $6,511,233 | $651,123 |
| Daniil Medvedev #2 | $3,622,891 | $362,289 |
| Rafael Nadal #3 | $3,881,203 | $388,120 |
| Mikael Ymer #98 | $293,739 | $29,374 |
| Yannick Hanfmann #99 | $278,325 | $27,833 |
| Roberto Carabelles Baena #100 | $404,414 | $40,441 |
Interesting fact.
Toni Nadal, uncle and former coach of Rafael, revealed that he never received a single euro in pay. So we can assume not many other players were as lucky as Rafa.
Do Tennis Coaches Get Travel Expenses Paid?
Normally, ATP and WTA coaches get their travel expenses paid. ITF players may not afford to pay for their coach to travel to tournaments with them.
In some cases, the home club of the player will foot the bill. For example, I know of a club in Norway that pays 25% of travel for their coaches and players.
The rest must be paid for by the player or sponsors.
When I worked in the UK, I had a few performance players I worked with. However, if I wanted to watch them play, the club would not pay me.
I would have to cover the costs myself.
Final Words
Most of the top-level coaches are wealthy enough not to be reliant on a base salary. The income they receive from the commission is more than enough.
What do you think is a reasonable cut for coaches to receive? Should they even get a cut at all? Perhaps they should only be paid when their players win?