Every year, more countries are legalizing or decriminalizing the use of Marijuana. If my state has just legalized the use of weed, does this mean I could smoke it and play tennis?
Tennis players cannot smoke weed even if they compete somewhere where it is legal. The International Tennis Federation (ITF) and World Anti-Doping Agency (WADA) recognize Marijuana as a banned substance.
Even though it may be legal in your state, it is not recommended. In most places, it is legal to drink alcohol and play tennis. Therefore, it will hardly improve your performance, and the same can be said for weed.
In this article I will be discussing:
Whether marijuana is classified as a form of doping in tennis
If you can be disqualified for smoking weed
How CBD oils are classified when it comes to doping
If you're considering smoking a joint before playing or just interested in the topic, read on!
Is Smoking Weed Considered As Doping In Tennis?
The ITF's rules regarding doping are based on that of WADA.
WADA states that all cannabinoids are banned. This includes both natural and synthetic products. This, therefore, means that Marijuana is considered doping. The only exception to this is cannabidiol.
Cannabidiol is used as a treatment for epilepsy. It can also have some performance-enhancing effects. It does this by acting as a management drug for pain, swelling, and inflammation.
We know now that it is a form of doping, but does that mean it is illegal? The legality of it will depend on where you live.
Suppose you are caught competing in California with Marijuana in your system. In that case, you'll likely only face the consequences from anti-doping agencies.
As recreational marijuana is legal, you have not committed a criminal offense. Most sports bodies can levy fines, though.
On the other hand, if you are caught with Marijuana in the United Arab Emirates, a fine from the tennis association will be the least of your worries. You could receive over 4 years in prison, and that is the minimum jail sentence.
Wherever in the world you are, it is not worth the risk. By that I mean the risk for your health or wallet.
Can You Be Disqualified If Caught Smoking Weed?
There is little doubt about it. If you are a top player on the ATP/WTA tour, and you are caught smoking weed, you will almost certainly face a ban of some sort.
The reason for the ban would not be primarily because you have been using a performance-enhancing drug. The performance-enhancing benefits of Marijuana are minimal.
The ban would be used to discourage other players and set an example for amateur players.
If up-and-coming players see the giants of the game smoking weed and getting away with it, they might be tempted to do the same.
There is, of course, the issue that sportsmen are role models for the next generation. If a top 100 player is smoking weed, it hardly sets the best example for young players.
Many people experiment with drugs as teenagers. Seeing their favorite tennis player smoking weed and getting away with it, it may be the justification they need to make it a habit.
There are several cases of professional players being disciplined for smoking weed. One of the more recent cases is former Peruvian doubles world number 320 Arklon Huertas Del Pino Cordova.
Del Pino tested positive for cannabis and subsequently accepted a provisional suspension from the ITF.
Del Pino is awaiting his final sentence, but the time he is voluntarily away will be deducted from the ban that will likely come.
Another incident is that of French player Alexandre Nicolau. In 2017 the French Anti-Doping Agency banned him from competing for one year. This ban was respected and adhered to by the ITF.
Cannabis is not the only drug known to lead to bans for players on tour.
Andre Agassi admitted in his autobiography to taking crystal methamphetamine. However, he escaped a ban by claiming that he ingested it due to a spiked drink.
The now British number 1 Dan Evans received a 12-month ban for cocaine in 2017.
Perhaps the most questionable case is that of Richard Gasquet. In 2009, Gasquet was given a one-year provisional ban for testing positive for cocaine.
He got the ban overturned by claiming he only tested positive because he kissed someone who'd taken the drug.
The ITF and WADA challenged the overturning of the ban in the Court of Arbitration for Sports (CAS). They were trying to get a two-year ban but were ultimately unsuccessful.
Are CBD Oils Considered As Doping?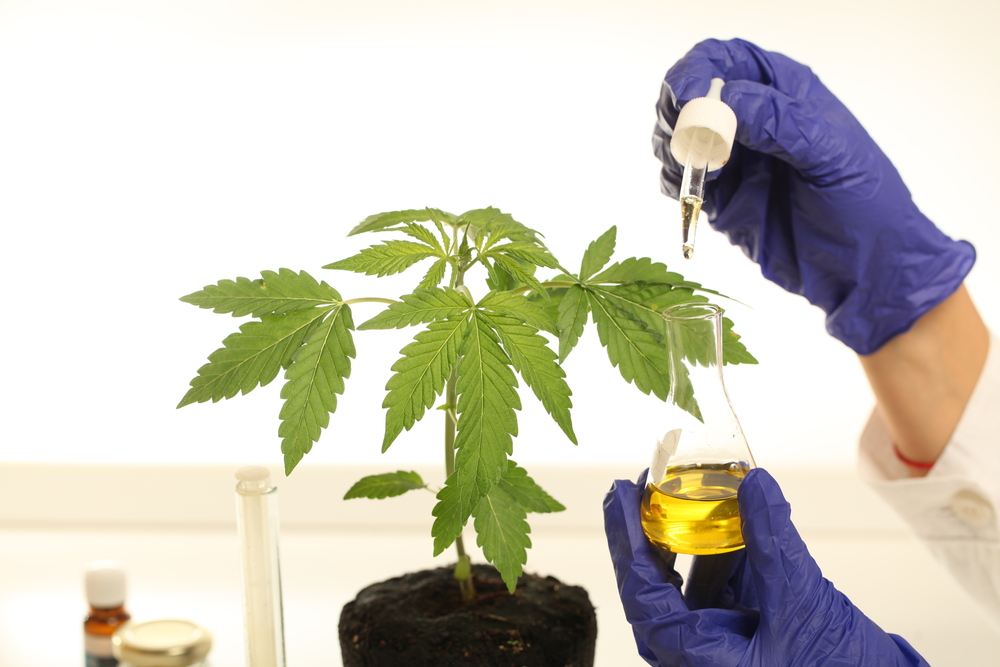 CBD is the abbreviation for cannabidiol. As mentioned in the first section, cannabidiol is the only cannabinoid not classified as a type of doping.
This, therefore, means that it is acceptable to use CBD oils. CBD is often used as a treatment for schizophrenics who suffer from anxiety. It is also used to relieve the symptoms of epilepsy.
CBD oils have anti-inflammatory properties. This means it could also act as a treatment for acne.
One reason CBD is not frowned upon is that it is not psychoactive. It will, therefore, not lead to the same experiences such as hallucinations that Marijuana causes.
CBD can be applied directly to a part of the body or ingested orally.
It is not considered a form of doping, but its legality will again depend on where you live. In most jurisdictions, if the CBD comes from hemp and not Marijuana, it is entirely legal.
Hemp products are becoming more mainstream. For example, an Amazon search for hemp returns over 8000 results.
I've never come across a player in any sport being disciplined for the use of CBD oils. The proven benefits are no more than that of standard painkillers or relaxants. Unless they are discovered to offer an unfair competitive advantage, their status is unlikely to change.
In 2020, professors from several Australian universities conducted a study. They found those investigations at sporting events to clarify the utility of CBD were justified.
The professors also concluded that the available evidence (regarding CBD benefits for athletes) is sometimes inconsistent and based on preclinical studies on lab animals.
Final Words
When you get into the depths of doping regulations, it is quite a complex topic. But, regardless, if a substance is banned, it is forbidden for a good reason.
If you are tempted to smoke weed before competing, don't do it. The risks really do outweigh the benefits.
What are your thoughts on smoking weed and playing tennis? Do you think the punishments that Nicolau and Del Pino received were fair? Perhaps they were too strict?